SCHOUKENS TRAINING CENTER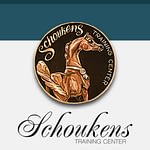 Long Business Description:
Glenn's and Tom's passion for Arabian horses started almost 20 years ago. As many others infected with the virus called "arabitis" it's no wonder that both stayed every free minute in the training and breeding center "Pajottenland Arabians" of their dad Dennis Schoukens. At that time Pajottenland Arabians was the home of horse personalities like Menes, Emperator and Padrons Kadar. Captured by these great horses Tom and Glenn were more than happy to get introduced into the Arabian horse scene and all its work by trainer Fernando Poli and his wife Renata. Their first own experience in the show ring they collected at the age of 14 years when they showed horses at local shows in Belgium. Once finished high school, they decided to work & travel around to learn more and different faces of the professional way of preparing and showing horses. Capable teachers, they found in great horse people like Bob Boggs and Frank Spönle. Scottsdale 2003 brought the final and most important change. After getting back to Europe the brothers decided to take the next step and to open their own training center. Cathy Tamsin, already joining the brothers, found their first own facility in the city of Koekelare. Glenn and Tom used their knowledge from top trainers and breeders and combined that with their own ideas which created their own & famous style. In 2003 they started to get attention on shows for the first time under their own name. Their success didn't stay unrecognized. Christine Jamar offered them the chance to show horses in Saudi Arabia and the Middle East & thanks to the support of Bart van Buggenhout and Ward Bemong, the brothers were able to prove their capability while showing horses in Egypt, Kuwait & Qatar for referenced farms as Al Khaled Farm, Bebo Stud, Al Nasser Stud & Al Zobair Stud.
Mobile: +32 (0) 495 – 61 12 79
Send Message to listing owner